SurgePays (OTCQB:SURG), a blockchain financial technology company building a next generation supply chain network in the U.S. for convenience stores, mini-marts, tiendas, bodegas, gas stations and other merchants serving underbanked consumers, has selected Feintuch Communications as its public relations agency of record.
SurgePays offers a comprehensive suite of prepaid financial services, as well as top-selling snack foods, sundries and lifestyle products, to independent retailers – more efficiently than existing wholesale distribution models. SurgePays' products and services target the 73-million adults in the U.S. who are residents of low-income neighborhoods and who shop and obtain their financial services primarily through their local convenience store. This market, inadequately served by traditional convenience store distributors, is ripe for disruption.
"We plan to continue expanding our current footprint of more than 8,000 local convenience stores, bodegas and tiendas into a nationwide network of independent merchants offering a blend of our financial, wireless and retail products," said Brian Cox, chairman and CEO of SurgePays. "We have worked hard growing our company while grinding through the Nasdaq uplisting process for SurgePays and, as described in our Registration Statement on Form S-1 filed on August 2, 2021, the IPO of our LogicsIQ subsidiary. We're turning to the Feintuch Communications team to help better tell our story. Their experience in fintech, retail and e-commerce should prove a great asset in communicating our growth story."
"SurgePays is a highly innovative fintech company with a clear vision and business plan to disrupt the way independent merchants do business in local communities throughout our country," said Henry Feintuch, president of Feintuch Communications. "We look forward to working closely with SurgePays to implement a broad business, financial and trade communications campaign to support its business roadmap."
Feintuch Communications' SurgePays team is led by Feintuch and Doug Wright, senior account director. The firm has represented numerous organizations in fintech and e-commerce including ClassWallet, Klarna, Splitit, Optimal Payments and BorderX Lab.
For more such Updates Log on to https://fintecbuzz.com/ Follow us on Google News Fintech News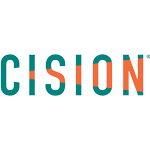 PRNewswire