The Copia Group, LLC (TCG), a private investing firm that provides capital solutions to privately held, lower middle market companies while driving impact at scale, today announced the appointment of Beata Kirr as Chief Impact Officer. The appointment of Kirr is the third addition to the firm's leadership team over the past month as TCG continues to add talent and experience into the fold.
"We are excited to welcome Beata into the TCG family," said Shundrawn A. Thomas, Founder and Managing Partner at TCG. "Beata is a seasoned professional investor and a true innovator in the impact investing space. She brings deep experience in alternatives to the table and embodies our values with her passion for empowering diverse investors and entrepreneurs. Her hire further strengthens our team as we continue to build our culture one leader at a time."
In her new role, Beata Kirr will be a member of our Investment Committee and will be primarily responsible for delivering a distinctive impact investing platform and establishing TCG as a thought leader in impact private markets.
"I am excited to embark on the next chapter of my career with TCG," said Kirr. "During my tenure at Bernstein Private Wealth, I had the privilege of overseeing our investment platform and leading the creation of our impact investing offering, which grew to over $6 billion in assets. I also spearheaded the establishment of Bernstein Impact Alternatives and founded our Women & Wealth Institute and podcast series. TCG's mission of inclusive capital provision for diverse-owned businesses, and their efforts to narrow the wealth and lending gap, align perfectly with my own values and beliefs. I am thrilled to join this talented team of investors and contribute to their impactful work."
Beata joined Bernstein Private Wealth Management  in 2007 as a Senior Investment Strategist. She became Head of Core Strategies in 2017, Co-Head of Investment Strategies in 2020, and Co-Head of Investment & Wealth Strategies in 2022, overseeing a $100 billion investment platform. In these roles, Beata led Bernstein's cross-asset class responsible investing portfolio evolution and created the Investment Committee for Bernstein Impact Alternatives, Bernstein's custom private equity and venture capital impact fund. Prior to her time at Bernstein, Beata also held leadership positions at Aurora Investment Management and Goldman Sachs.
Beata first came to the United States from the former Soviet Union with her family as political refugees during the Cold War — a formative time which shaped her guiding principles of drive, grit and fearlessness, as well as a lived experience of what it takes to succeed from the ground up – culminating in her desire to deliver a triple bottom line in investing. After graduating from The Wharton School with a B.S. in Economics, Beata went on to receive an M.B.A. in Finance and Marketing from Northwestern University's Kellogg School of Management.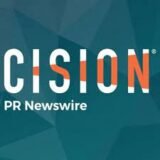 PRNewswire