TOGGLE AI, the intelligent investing dashboard, introduced the expansion of its direct trading integrations with the addition of TradeStation Group, Inc. ("TradeStation"), a Florida-based company whose operating subsidiaries provide award-winning*, self-clearing online brokerage services for trading stocks, ETFs, options, futures, and crypto that aim to offer the ultimate trading experience.
TradeStation clients can now execute trades directly from the TOGGLE AI platform, while taking advantage of the entire suite of tools offered by TOGGLE AI, from AI-powered News Insights to the popular TOGGLE Leading Indicator.
"TradeStation has made it a cornerstone of our mission to offer superior technology and financial education for our clients. Establishing a connection with TOGGLE AI gives our clients the ability to access a highly sophisticated set of data science tools that can be used to conduct their own research and analytics on all types of assets, including stocks, futures, options, and bonds with TradeStation Securities and certain cryptocurrencies with TradeStation Crypto," said John Bartleman, President and Chief Executive Officer of TradeStation Group. "The relationship between TradeStation and TOGGLE AI underscores the growing importance of AI in financial services."
"We are excited to be working with TradeStation, which has been at the forefront of innovation for 40 years. We share a commitment with TradeStation for empowering investors with technology and transparency. Marrying TradeStation's brokerage services and TOGGLE AI's generative AI tools was a natural fit for our users," said Jan Szilagyi, CEO and Co-Founder of TOGGLE AI. "TOGGLE users will now have access to TradeStation's brokerage services and the ability to seamlessly execute trades through an API connection right from our platform."
TOGGLE AI is a generative AI solution that provides fully autonomous global market analytics and portfolio monitoring services via web, mobile, and API for retail and institutional clients. Over 100,000 traders have signed up for TOGGLE AI, and connected portfolios from dozens of institutions around the globe. Direct trading integrations allow users to engage with TOGGLE AI's actionable AI-driven insights immediately. TOGGLE AI uses machine learning and AI to help bridge the financial literacy gap for investors and establish a culture of informed trading and sustainable investments.
Fintech News – The Latest News in Financial Technology.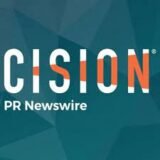 BusinessWire