Firm Recognized for Its Innovative Platform, Comprehensive Technology Stack, Regulatory-First Approach, & Strategy
tZERO, a leader in blockchain innovation and liquidity for digital assets, announced today that it has won the 2021 Benzinga Global Fintech Award in the 'Most Innovative in Capital Markets' category. The award recognizes outstanding performance in capital markets and the most disruptive idea brought to market as a tool for retail traders and investors.
tZERO Interim CEO and Chief Legal Officer Alan Konevsky stated, "We are delighted to be recognized as the 'Most Innovative in Capital Markets' by Benzinga as we continue to democratize access to private capital markets and establish an efficient, compliant, and transparent approach to digitization of securities markets using blockchain. We look forward to continuing to lead in the digital asset space towards the vision of a unified, frictionless and inclusive digitally-native, self-regulating value ecosystem as we plan to launch our harmonized trading experience, providing one touchpoint for customers to trade private digital securities, cryptocurrencies, and other assets."
tZERO was recognized as the 'Most Innovative in Capital Markets' by Benzinga for its contributions to the integration of distributed ledger technology within both private investment markets and existing capital markets infrastructures, with a focus on providing a superior user experience. Its private digital security trading platform, operated by its broker-dealer subsidiaries, most recently initiated trading of the Class A common stock of Exodus, a Delaware corporation that has developed a leading non-custodial cryptocurrency software platform, and has plans to support four additional private securities in the next three to six months. In addition, tZERO's plans to merge the private digital security and cryptocurrency trading user experiences, and add access to public stocks and NFT securities, to create one seamless touchpoint for customers was also recognized as an innovative idea looking to the future of financial technology.
Benzinga's 7th annual Global Fintech Awards recognizes and awards disruptive innovators that are actively working to create positive and diverse changes in the financial services industry. Winners are selected by a panel of judges, including Benzinga editorial staff, industry leaders, and advisors in the space, who score companies and executives based on the impact they have made in the areas of investing, technology, financial literacy, and more.
Benzinga CEO Jason Raznick said, "We're recognizing the companies that will define the future of our financial lives. Since the inaugural Benzinga Fintech Awards in 2015, our listmakers have closed $300 million in deals and partnered with some of the biggest players in the industry. We look forward to honoring these players for years to come, as well as finding the next generation of fintech."
tZERO is a technology firm with the goal of democratizing access to private capital markets. tZERO brings together issuers and financial firms seeking a transparent, automated, digitally enabled marketplace and investors seeking access to unique private assets, public equities, cryptocurrencies, and other digital assets, including non-fungible tokens. For more information, visit https://www.tzero.com/.
Investor Notice
Investors should note that trading securities could involve substantial risks, including no guarantee of returns, costs associated with selling and purchasing, no assurance of liquidity, which could impact the price and ability to sell, and possible loss of principal invested. Further, an investment in single security could mean lack of diversification and, consequently, higher risk. Potential investors are urged to consult a professional adviser regarding any economic, tax, legal or other consequences of trading any securities as described herein.
No Offer, Solicitation, Investment Advice or Recommendations
This release is for informational purposes only and does not constitute an offer to sell, a solicitation to buy, or a recommendation for any security, nor does it constitute an offer to provide investment advisory or other services by tZERO or any of its affiliates, subsidiaries, officers, directors or employees. No reference to any specific security constitutes a recommendation to buy, sell, or hold that security or any other security. Nothing in this release shall be considered a solicitation or offer to buy or sell any security, future, option or other financial instrument or to offer or provide any investment advice or service to any person in any jurisdiction. Nothing contained in this release constitutes investment advice or offers any opinion with respect to the suitability of any security, and the views expressed in this release should not be taken as advice to buy, sell or hold any security. In preparing the information contained in this release, we have not taken into account the investment needs, objectives, and financial circumstances of any particular investor. This information has no regard to the specific investment objectives, financial situation, and particular needs of any specific recipient of this information and investments discussed may not be suitable for all investors. Any views expressed in this release by us were prepared based upon the information available to us at the time such views were written. Changed or additional information could cause such views to change. All information is subject to possible corrections. Information may quickly become unreliable for various reasons, including changes in market conditions or economic circumstances.
Forward-Looking Statements
This release contains forward-looking statements. In addition, from time to time, tZERO, its subsidiaries, or its representatives may make forward-looking statements orally or in writing. These forward-looking statements are based on expectations and projections about future events, which are derived from currently available information. Such forward-looking statements relate to future events or future performance, including financial performance and projections; growth in revenue and earnings; and business prospects and opportunities. You can identify forward-looking statements by those that are not historical in nature, particularly those that use terminology such as "may," "should," "expects," "anticipates," "contemplates," "estimates," "believes," "plans," "projected," "predicts," "potential," "hopes" or the negative of these or similar terms. In evaluating these forward-looking statements, you should consider various factors, including, without limitation: the ability of tZERO and its subsidiaries to change the direction; tZERO's ability to keep pace with new technology and changing market needs; and competition. These and other factors may cause actual results to differ materially from any forward-looking statement. Forward-looking statements are only predictions. The forward-looking events discussed in this release and other statements made from time to time by tZERO, its subsidiaries or their respective representatives, may not occur, and actual events and results may differ materially and are subject to risks, uncertainties and assumptions. tZERO, its subsidiaries, and its representatives are not obligated to publicly update or revise any forward-looking statement, whether as a result of uncertainties and assumptions, the forward-looking events discussed in this release and other statements made from time to time by tZERO, its subsidiaries or its representatives might not occur.
For more such Updates Log on to https://fintecbuzz.com/ Follow us on Google News Fintech News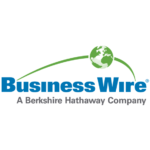 BusinessWire