Over 1,100 unicorns exist worldwide, but the club is not as exclusive as it once was… or as good an indicator of companies destined for success. That's because it measures investment rather than growth, a less than reliable indicator for sustainability. Investors now need a new benchmark for exceptional companies, not based on valuation alone.
Enter the Centaur – a new designation for companies with $100 million ARR.
Rare Beasts Need Niche Markets
With a much smaller playing field of about 160 globally, centaurs share a coveted status which give investors better insight into their maturation beyond valuation, relying on a metric that is more tangible.
So how does one "become" a centaur?
To earn this distinction, startups need to first consider their position in the market. Many budding companies think that the key to success is becoming the next Amazon, believing that having the largest addressable market possible for growth will propel them into success.
Attempting to extend their offering to reach as many customers as possible is a logical strategy for startups, but it ultimately poses a Sisyphean burden that may even impinge on growth. Rather, focusing on a specific market and homing in on areas of growth within will often lead to better sales and forge a truer path to success.
By finding a niche within an existing market and perfecting specific products or offerings to address that niche, companies will face fewer competitors and can more readily make an impact.
This will set up a company to achieve profitability much more quickly, without exerting the huge amounts of resources on R&D or marketing that would otherwise be required to compete with the many other startups in a more broadly addressed market.
Without Organized Data, a Unicorn is Just a Horse
In today's business landscape, data is king – data-driven companies are 58% more likely to beat revenue goals.
Enterprises often suffer from a lack of efficient and centralized data management, which can make it unclear where data is stored and confuse employees as to the true meaning of any given data set. Establishing a collective understanding of where data is stored, what it means, and how it is shared can help align departments across the organization and solidify the standard set of data and KPI's needed to effectively measure performance.
Removing silos and creating a unified metric for understanding data will allow departments, no matter how disparate, to gallop towards the same goal organizationally, where they may have been trotting aimlessly in different directions.
Centaurs Don't Grow from Seeds
Pushing growth to the limit is how many startups envision the path to success, racing to earn their unicorn horn without actually fostering long-term sustainability.
But fundraising is never a guarantee of what will make a startup profitable. Instead, it's wiser to first focus on creating a steady revenue stream and allow credibility to be built on tangible results rather than speculative potential.
Although at first the revenue stream may be drastically smaller than the total potential market, proving a business's profitability (as opposed to fast-paced growth) is something investors will pay attention to not only today, but down the line as well.
Another added advantage of relying on revenue rather than funding is that it gives a startup the control to be selective regarding investors who will be the right fit for their business.
Be the Centaur of Attention
Attaining centaur status is no cake trot – to sufficiently grow a business it takes several years of learning the ins and outs of a specific industry and requires strategic thinking about shared data and overall market position. The move towards profitability will cause a startup to stand out for investors and give it the ability to stand on its own four feet.
Becoming a centaur means you're the best of both worlds – up top, a brain built for big ideas, down below, the horsepower needed to carry those ideas to fruition. And for now, it's the only way to turn more heads than a unicorn.
For more such Updates Log on to https://fintecbuzz.com/ Follow us on Google News Fintech News

Ifty Kerzner is President and Co-Founder of Kissterra, the world's first insurance marketing operating system. A skilled tech entrepreneur in the financial service and data management sectors, Ifty's passion for business, innovation, and people led him to found several companies. Prior to his career in tech and business, Ifty was part of the Israeli entertainment industry, as both a popular singer/songwriter and host of a TV show. He holds an LLB with distinction, an M.A. in Political Science, and is also a graduate of the Lyndon B. Johnson School of Public Affairs' Leadership Program.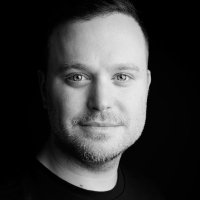 Ifty Kerzner