The Bank of New York Mellon Corporation ("BNY Mellon") today announced that it will redeem all of the issued and outstanding 2.600% Notes due August 17, 2020 (CUSIP 06406HDD8) (the "Notes"). The Notes have an aggregate principal amount of $1,100,000,000.Fintech News
The redemption date for the Notes is July 17, 2020 (the "redemption date"). The redemption price for the Notes will equal 100% of the principal amount of the Notes plus any accrued and unpaid interest thereon to, but excluding, the redemption date.
On and after the redemption date, the Notes will no longer be deemed outstanding and interest will no longer accrue on such securities.
Payment of the redemption price will be made through the facilities of The Depository Trust Company.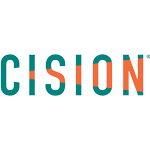 PRNewswire