The CEO of one of the largest independent financial advisory and fintech firms of the world has affirmed that the prices of the famous cryptocurrency Bitcoin are expected to surge this week and to secure the status of safe-haven as the tensions between U.S. and China escalate.
The statements from the chief executive officer and founder of the $12 billion finance giant deVere Group, Nigel Green come as the cryptocurrency Bitcoin prices rallied over $10,000 on Monday.
Nigel states that the most influential and the largest cryptocurrency Bitcoin has shot over the key resistance marker of $10,000, and all the focus is on the crucial $10,500 level.
New cryptocurrency investors and the established Bitcoin bulls have the ability to make that happen this week as the tension between the two biggest economies, U.S. and China have spiked and increased.
The investors are moving to safe-haven assets, and particularly towards those that are not related to a specific nation, such as gold and Bitcoin, the former of which had hit a record high in price on Monday.
These gains come with Washington closing the consulate of China in Houston last week which in response triggered Beijing to shut down the consulate of the U.S. in Chengdu.
At present, Bitcoin is realizing its reputation as a form of digital gold. Till now, gold has known to be the safe-haven asset, but now Bitcoin shares the key features of being a store of value as well as scarcity, which might hold the crown after taking it from gold in the future when the world becomes more tech-driven, stated Green.
Follow fintecbuzz for more such fintech news and related information.

Tanvi Tirthani is a content writer and strategist with a special foray into technology. She has been a keen researcher in the tech domain and is responsible for strategizing the social media scripts to optimise the collateral creation process.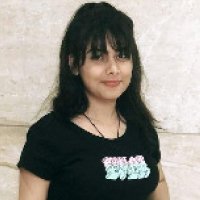 Tanvi Tirthani