The public, licensed crypto-asset broker, Voyager that delivers a turnkey solution to investors to trade cryptocurrency/assets has announced that the firm will be initiating the first phase of its international expansion by launching the Voyager application in Canada this fall. The residents of Canada can pre-register for the platform and can sign up at https://try.investvoyager.com/canada-pre-registration/ for the waitlist. Voyager Digital is also a registered member of FinTrac and is also traded publicly on the OTC markets and Canadian Securities Exchange, which makes the country a natural first step in the plans of the company for international expansion.
The launch of Voyager's crypto trading app in Canada will deliver the existing investors of the firm as well as its new customers with the complete crypto offering of the firm. It will be inclusive of complete access to the app of Voyager and all its features which also includes the Voyager interest program, crypto transfers, and recurring buys, and commission-free trading and buying of more than 40 digital assets. The international expansion of the firm is also expected to be inclusive of a range of unique partnerships as well as offerings with banking and payment processors.
Steve Ehrlich, the CEO, and co-founder of Voyager stated that the firm had witnessed a great increase in the number of new accounts of Voyager over the past couple of months along with that it has also realized an ever-growing interest in the Canadian markets for the Voyager App. The company went public in Canada in 2019, And today it has come a full circle with two extremely significant milestones for the firm, the first being the expansion of its business into Canada and second being the initiation of the first phase of its international growth plan.
Follow fintecbuzz for more such fintech news and related information.

Aashish is currently a Content writer at FintecBuzz. He is an enthusiastic and avid writer. His key region of interests include covering different aspects of technology and mixing them up with layman ideologies to pan out an interesting take. His main area of interests range from medical journals to marketing arena.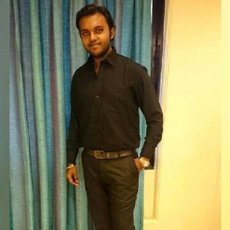 Ashish Y.