Franklin Templeton today announced that Jed Plafker has been named executive vice president of Global Alliances and New Business Strategies. In this newly created position, Plafker will be responsible for the expansion of the company's digital wealth management and distribution-related financial technology, ensuring that the firm fully harnesses these capabilities for financial advisors and clients. Plafker will continue to report to CEO Jenny Johnson and serve as a member of the firm's Executive Committee.
"This is an extremely important role for our organization as we continue to develop and make investments in digital wealth and fintech – two important areas where we are actively innovating and enhancing our offerings," said Johnson. "The role will drive the firm's efforts to support financial advisors via digital servicing capabilities."
Plafker will also oversee the company's ongoing strategic investments and acquisitions in the area of digital wealth. Recent examples include last month's acquisition of AdvisorEngine, Inc., a digital wealth platform and provider of technology and consulting services to financial advisory firms in the United States, an investment in Embark Group, a full-scale UK retirement solutions provider, and Franklin Templeton's investment in Bambu, a leading global provider of robo-advisory technology based in Singapore. Additionally, Franklin Templeton is a founding sponsor of EvoNexus Silicon Valley, a technology startup incubator housed in Franklin Templeton's corporate headquarters.
"Our digital distribution initiatives are focused on delivering personalized investment solutions and value-added services to our advisors and investors, as evidenced by our acquisitions and investments across the globe the past several years," added Plafker. "We're also looking to capitalize on our award-winning goals-based research and goal optimization process, as well as further deepen our use of data throughout the distribution process."
In addition, with the pending acquisition of Legg Mason and its independent investment management organizations, Plafker will partner closely with Johnson to drive execution of the Legg Mason transaction to maximize coordination and operating connectivity across all aspects of the firm. Importantly, Legg Mason's independent investment management organizations will maintain their autonomy, while accessing Franklin Templeton's global infrastructure and ongoing investment in technology and innovation.
Johnson added, "As we prepare to close one of the largest combinations in the asset management industry, Jed will be the crucial link for our independent investment management organizations as we look to smoothly operate the interactions across our complex business and drive growth opportunities. Jed brings a unique perspective to this new role having spent the past two decades managing all aspects of Franklin Templeton's global distribution group."
Plafker has overseen Franklin Templeton's global distribution efforts, including retail and institutional sales, and product strategy, since 2017. Prior to that, he was responsible for international distribution for the firm beginning in 2006. Since that time, the firm's international assets have tripled, making Franklin Templeton the world's top cross-border fund manager. Plafker joined Franklin Templeton as a corporate attorney in 1994 and later served as chief legal counsel – Asia. In 2001, he moved to the distribution side of the business.
Plafker and Johnson will continue to co-lead the company's distribution efforts, until a new head of global advisory services is appointed.
Johnson commented, "As we continue to make decisions on appointments, we are fortunate to have extremely talented people across both organizations in each of our regions. Our new distribution structure will effectively position the combined organization to access new growth opportunities in multiple geographies, while continuing to deliver an exceptional investment experience for our existing clients and relationships."
Franklin Resources, Inc. [NYSE:BEN] is a global investment management organization operating, together with its subsidiaries, as Franklin Templeton. Franklin Templeton's goal is to deliver better outcomes by providing global and domestic investment management to retail, institutional and sovereign wealth clients in over 170 countries. Through specialized teams, the company has expertise across all asset classes, including equity, fixed income, alternatives, and custom multi-asset solutions. The company's more than 600 investment professionals are supported by its integrated, worldwide team of risk management professionals and global trading desk network. With employees in over 30 countries, the California-based company has more than 70 years of investment experience and more than $617 billion in assets under management as of May 31, 2020. For more information, please visit investors.franklinresources.com or franklintempleton.com.
Forward-Looking Statements
The statements contained herein may include prospects, statements of future expectations and other forward-looking statements that are based on management's current views and assumptions and involve known and unknown risks and uncertainties. Actual results, performance or events may differ materially from those expressed or implied in such forward-looking statements. Any forward-looking statements herein are made only as of the date of this press release, and the Company assumes no obligation to update any information or forward-looking statement contained herein, except as required to be disclosed by law.
These and other risks, uncertainties and important factors are described in more detail in the Company's recent filings with the U.S. Securities and Exchange Commission, including, without limitation, in Risk Factors and Management's Discussion and Analysis of Financial Condition and Results of Operations in the Company's Annual Report on Form 10-K for the fiscal year ended September 30, 2019 and subsequent Quarterly Reports on Form 10-Q. Those include, without limitation: our proposed acquisition of Legg Mason, Inc. remains subject to transaction-related and other risks; our business operations are subject to adverse effects from the outbreak and spread of contagious diseases, such as COVID-19, and we expect such adverse effects to continue; volatility and disruption of the capital and credit markets, and adverse changes in the global economy, may significantly affect our results of operations and may put pressure on our financial results; the amount and mix of our assets under management ("AUM") are subject to significant fluctuations; poor investment performance of our products could reduce the level of our AUM or affect our sales, and negatively impact our revenues and income; harm to our reputation may negatively impact our revenues and income; our business operations are complex and a failure to perform operational tasks properly or the misrepresentation of our services and products resulting, without limitation, in the termination of investment management agreements representing a significant portion of our AUM, could have an adverse effect on our revenues and income; we may review and pursue strategic transactions that could pose risks to our business; strong competition from numerous and sometimes larger companies with competing offerings and products could limit or reduce sales of our products, potentially resulting in a decline in our market share, revenues and income; increasing competition and other changes in the third-party distribution and sales channels on which we depend could reduce our income and hinder our growth; our ability to manage and grow our business successfully can be impeded by systems and other technological limitations; we depend on key personnel and our financial performance could be negatively affected by the loss of their services.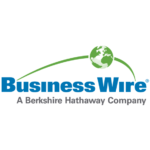 BusinessWire