Ryan, a leading global tax services and software provider, announced today that Herbert B. Rosenberg has joined the Firm as a Director in the Commercial Property Tax practice to represent real estate clients in Illinois. He will be based in the Firm's Chicago, Illinois office.
Mr. Rosenberg brings a diverse book of business to Ryan, comprised of a wide variety of commercial, industrial, and retail properties. He will be supported by Ryan's senior team in Chicago to provide administrative and assessor-level appeal representation for clients.Fintech News
Mr. Rosenberg has been practicing for 50 years and has focused on representing property owners with real estate tax reduction. Recognized as one of the top commercial property tax experts in Illinois, he has successfully reduced assessments for every manner of real estate, including theaters, automobile dealerships, restaurants and fast food franchises, nursing homes, funeral homes, hotels, condominiums and apartment buildings.
"Herb is a highly accomplished commercial property tax professional with demonstrated success representing clients with an emphasis on tax planning, real estate transactions, and property tax reduction," said Shane Moncrief, Ryan Principal and Property Tax Practice Leader. "His commercial real estate expertise will bring additional depth to our Firm's ability to assist our clients in navigating the complexities and minimizing the tax liabilities of commercial and industrial properties."
"I am thrilled to be joining the largest property tax practice in the world and look forward to providing clients added value and results," said Herb Rosenberg. "Ryan's deep bench of tax talent, impeccable reputation, and the national scope of its Property Tax practice will result in reduced tax liabilities and greater cashflow for my existing portfolio of real estate clients."
Mr. Rosenberg holds Bachelor of Science and Juris Doctor degrees from DePaul University in Chicago. Mr. Rosenberg is an adjunct professor at Kent Law School in Chicago.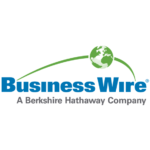 BusinessWire