Houlihan Lokey (NYSE:HLI), the global investment bank, announced today that Christian Lunny has joined the firm's Corporate Finance business as a Managing Director. He is based in Sydney and will assist the firm's mid-cap corporate and financial sponsor clients, focusing in part on the healthcare, consumer, and retail sectors.
Mr. Lunny joins Houlihan Lokey with nearly two decades of investment banking experience across Australia and the EMEA region. Most recently he served as Head of Advisory in the Corporate Finance business at Wilsons in Sydney. Prior to joining Wilsons in April 2018, Mr. Lunny spent 11 years at J.P. Morgan where he acted as Head of EMEA Medtech in London and as Head of Healthcare and Technology in Sydney. Previous experience includes investment banking roles at Citigroup and Goldman Sachs.
"Over the course of his career, Christian has led a range of industry-transforming M&A transactions in the Australian market," said Oscar Ludwigson, Managing Director in Houlihan Lokey's Sydney office. "His breadth of experience and reputation for client service makes Christian an ideal fit with our corporate culture, and we are thrilled that he has joined our team in Sydney to further strengthen our corporate finance capabilities in the region."
"Houlihan Lokey's reputation for providing unique, value-added insights and thoughtful, independent advice is known around the world, and the expansion of its service offering for Australian clients over the past several years is outstanding. I look forward to joining the team in Sydney and adding to this impressive growth and superior client service," said Mr. Lunny.
Mr. Lunny holds a Bachelor of Engineering with Honours and Bachelor of Commerce in Finance from the University of Melbourne.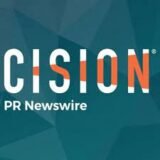 BusinessWire