Klaytn, the public blockchain project of Korea's Internet giant Kakao, today announced a partnership with Chainlink, the market-leading decentralized oracle.
Chainlink is a decentralized open-source oracle network that gives smart contracts secure and reliable access to data providers, web APIs, IoT devices, payment systems, etc. By integrating the Chainlink network, Klaytn's smart contracts can connect with resources outside the blockchain, enabling the creation of applications that are connected with real-world data and systems. Such connections can be utilized across a variety of markets including decentralized finance, non-fungible tokens, and more.
"Chainlink can provide Klaytn with a secure oracle framework for building blockchain applications that interoperate with traditional infrastructure, increasing our capacity to develop more advanced products across a more diverse set of markets," said Sangmin Seo, the Head of Platform Group at Ground X, heading the development of Klaytn.
"We look forward to providing the Klaytn ecosystem with secure and reliable oracles to enable the development of next-generation decentralized applications," said Sergey Nazarov, the Co-Founder of Chainlink. "Klaytn can accelerate towards its goal of blockchain mass adoption with the addition of real-world connectivity made possible by Chainlink oracles."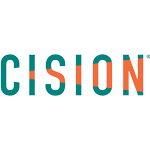 PRNewswire