China Rapid Finance Limited (NYSE: XRF) (the "Company") today announced the closing of the asset injection and private placement transactions on May 15, 2020. Upon closing of the transactions, Yong Bao Two Ltd. ("YBT"), a holding company that controls SOS Information Technology Co., Ltd. ("SOS") via contractual arrangements now becomes a wholly owned subsidiary of the Company.Fintech News
YBT, through its consolidated subsidiaries, is a significant player in the emergency rescue business providing emergency healthcare services, emergency roadside assistance, emergency living assistance, and other rescue services in China. XRF's fin-tech business will drive cross-sell opportunities and leverage funding sources from SOS' portfolio. The Company now has significant growth potential with the combination of SOS' emergency rescue services and XRF's fin-tech services' member base, which represents over 55 million members combined. SOS' year over year revenue growth rate accelerated again in Q1-20 to 52%(unaudited).
Mr. Yandai Wang, CEO of SOS, has been appointed as the Executive Chairman and CEO of the Company. Mr. Wang has over 20 years of industrial experience in emergency rescue, telecom and call center services. He has been a visionary leader in the emergency rescue industry in China which has experienced explosive growth in the past decade.
Mr. Douglas Brown, an independent director of the Company, founder of DLB Capital and former Vice Chairman-Investment Banking at Morgan Stanley, has been appointed as the Non-Executive Chairman of the Board of XRF.
The XRF Board has also appointed two new independent directors nominated by YBT, Mr. Jonathan Zhang who serves as the Chairman of 5C Group International Asset Management and Mr. Wenbin Wu who serves as the Chairman of Shenzhen Rongde Investments Ltd. and Shenzhen Rongde Enterprise Management Advisory Company. Both new directors will join the Company's Audit and Compensation Committees. This brings the Company's board to seven members, three of which are independent directors.
The Company will be holding an investor call to introduce the new management and discuss strategic plans and expectations.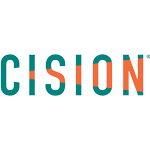 PRNewswire