The central bank of Singapore, MAS (Monetary Authority of Singapore) has announced that it has launched a $1.75 million MAS Global FinTech Innovation Challenge. The fintech news arena reports that this competition will be seen seeking innovative solutions that have the potential of helping financial institutions better respond to the two of the most critical global challenges, the COVID-19 pandemic, and climate change.
Sopnendu Mohanty, Chief FinTech Officer, MAS stated that the financial institutions are facing unique challenges that are posed by the economic, climate, and health crises which can be used as an inspiration for bold solutions and innovations. The bank is delighted to seek and identify effective solutions, through the Fintech Awards, that have been put to implementation already along with matching the partners in the industry with innovative fintech companies that are looking for more backing to their ideas and models via the Hackcelerator programme. The bank strongly motivates and encourages every innovator to take part in this global competition and display their unique solutions to the whole world.
The competition has the theme of 'Building Resilience, Seizing Opportunities, Emerging Stronger' and aims at promoting Fintech solutions that will assist the financial institutions to adapt more effectively and with better efficiency to the new operating ecosystem that is forecasted by the pandemic along with the application of fintech abilities to spur the growth and development of green finance in Asia and the rest of the world.
If you want to know more about such fintech news and information, stay tuned to the fintecbuzz. Fintecbuzz rolls out regular updates about the ongoing and upcoming trends in the fintech industry across the world.

Chandrima is a Content management executive with a flair for creating high quality content irrespective of genre. She believes in crafting stories irrespective of genre and bringing them to a creative form. Prior to working for Hrtech Cube she was a Business Analyst with Capgemini.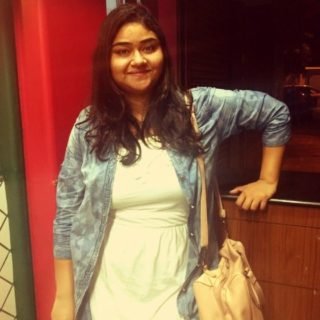 Chandrima S.