EverQuote, Inc. (NASDAQ: EVER), a leading online insurance marketplace, is pleased to announce that Maya Gumennik has joined as SVP of Performance Marketing. In this role, Ms. Gumennik will drive growth across EverQuote's marketing channels.
"Maya is a highly accomplished performance marketing leader with a track record of success in a complex data-driven and tech-enabled organization," said COO Jayme Mendal. "She has developed a strong reputation as a results-oriented, analytical leader, which she now brings to our traffic teams. We're thrilled to have her join."
"EverQuote is a rare gem on the Boston tech scene," said Gumennik. "Data-driven decision making and deliberate creativity permeate everything from the company's origin story to its daily operations. This focus has taken EverQuote from a bootstrapped start-up to an entrepreneurial public company, and will let it succeed and thrive as we move through the unprecedented circumstances of 2020. I'm very excited to join this talented team as we continue to address the massive, growing consumer demand for online insurance shopping."
Ms. Gumennik joins EverQuote from Tripadvisor, where she was Head of Marketing for the eight SmarterTravel Media consumer brands. Prior to Tripadvisor, she worked for several management consulting and private equity consulting firms. Ms. Gumennik holds a B.A. in Economics from Harvard University and an MBA from Harvard Business School.
Safe Harbor Statement
Any statements in this press release about future expectations, plans and prospects for EverQuote, Inc. ("EverQuote" or the "Company"), including statements about future results of operations or the future financial position of the Company, including financial targets, business strategy, plans and objectives for future operations and other statements containing the words "anticipates," "believes," "expects," "plans," "continues," "will" and similar expressions, constitute forward-looking statements within the meaning of The Private Securities Litigation Reform Act of 1995.  Actual results may differ materially from those indicated by such forward-looking statements as a result of various important factors, including:  (1) the Company's ability to attract and retain consumers and insurance providers using the Company's marketplace; (2) our ability to grow our marketplace and launch innovative products to connect more insurance shoppers with the right policies for them; (3) the effectiveness of the Company's growth strategies and its ability to effectively manage growth; and (4) other factors discussed in the "Risk Factors" section of the Company's most recent Annual Report on Form 10-K, which is on file with the Securities and Exchange Commission.  In addition, the forward-looking statements included in this press release represent the Company's views as of the date of this press release.  The Company anticipates that subsequent events and developments will cause the Company's views to change.  However, while the Company may elect to update these forward-looking statements at some point in the future, the Company specifically disclaims any obligation to do so.  These forward-looking statements should not be relied upon as representing the Company's views as of any date subsequent to the date of this press release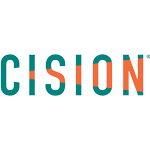 PRNewswire