Securrency, a leading developer of institutional-grade, blockchain-based financial and regulatory technology, today announced that Nadine Chakar will join the company and assume the role of Chief Executive Officer effective January 9th, 2023.
Ms. Chakar's leadership will combine her deep financial services, technology, and market experience with Securrency's groundbreaking technology to deploy market-leading solutions on a global scale. She has been recognized as one of the most powerful women in finance and is a vocal champion for using technology to revolutionize financial services. Ms. Chakar brings over 30 years of experience in global wealth and asset management to Securrency. Most recently, she served as Executive Vice President and Head of State Street Digital, where she built and led the team that is helping State Street, institutional investors, and regulators successfully navigate the bank's transition into a modern digital economy. Ms. Chakar also led State Street Global Markets, where she oversaw its trading, product, and operations platform, helping to drive successful client solutions. Prior to State Street, she served as global head of operations for Manulife's Global Wealth and Asset Management Division and led the Global Asset Servicing teams for BNY Mellon.
In addition to her leadership at State Street Digital, Ms. Chakar has served as a member of the Board of Directors of Securrency since 2021. Her appointment as the CEO of Securrency highlights the growing importance of compliance aware tokenization, interoperability, and institutional DeFi to the future of global finance.
Ms. Chakar's appointment will allow Dan Doney, Securrency's founder, who has served as the company's CEO and lead architect since its inception, to focus on innovation, technology delivery, and commercialization by continuing to serve as the Chief Technology Officer of Securrency. Mr. Doney is recognized as one of the preeminent thought leaders in the blockchain and decentralized finance space. This focus will accelerate the growth of Securrency's blockchain-enabled financial services infrastructure market share.
Nadine Chakar, incoming CEO of Securrency said: "The financial services industry is at a critical tipping point as it tokenizes regulated real-world assets and automates legacy financial processes using the power of blockchain technology. The Securrency team has done a remarkable job of developing the most robust technology on the market. As the new CEO, my priority is to accelerate the commercialization of what is in essence the digital asset intelligence and interoperability foundation for major financial institutions and the global ecosystem. Dan Doney is a true visionary and innovator in the industry, and I look forward to working closely with him and the team to create the global digital assets marketplaces of the future."
Dan Doney, Co-founder, and Chief Technology Officer of Securrency, said: "Nadine is an exceptional leader and Securrency has been fortunate to leverage her extensive financial industry expertise as a board member and now as incoming CEO. She knows capital market operations inside and out. Nadine shares my passion for innovation, and we are united in our determination to make financial markets more accessible and efficient. She has a razor-sharp view of where reform is needed and how our technology can help. I am excited to work with Nadine as we focus on evolving our solution to bridge traditional and decentralized finance."
Jonathan Steinberg, CEO of WisdomTree, said: "The future of finance relies on regulation-forward and compliance-driven digital development and Nadine has long been a driver of this evolution. Working with Nadine as a client and industry leader, I have witnessed not only her tremendous expertise in the integration of RegTech and digital assets, but her steadfast belief that Securrency's technology will pave the way for institutional DeFi. I congratulate Nadine, Dan, and the entire Securrency team on this bold move for the company."
For more such Updates Log on to https://fintecbuzz.com/ Follow us on Google News Fintech News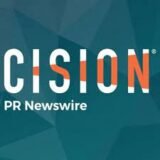 PRNewswire