Kasasa®, an award-winning financial technology and marketing provider, announced its new online and in-branch digital account opening platform, INMO+.
The intuitive interface, optimized to be fully responsive on mobile phones, tablets and desktops, is user-friendly and guides consumers through the account opening process whether completed online or in-branch. INMO+ offers a fully secure, three-step digital account opening experience in which applicants can apply, e-sign documents and automatically create membership records within minutes both online and in-branch. Additionally, INMO+ integrates with core systems and reduces acquisition costs by increasing the speed, accuracy and efficiency of creating new accounts.
This platform connects to FIRSTBranch, Kasasa's search engine-optimized and responsive websites, to streamline the online account opening process. With FIRSTBranch, community banks and credit unions receive a fully customized website that offers consumers a best-in-class online experience and serves as an effective online sales funnel. Once connected to FIRSTBranch, INMO+ maximizes a financial institution's marketing investment to ensure it is converting the 88% of consumers who go online first when shopping for a product.
As social distancing measures continue to increase, so does the need for digital banking. In fact, new consumer research from Kasasa shows that online account openings for community financial institutions across the nation have increased by 14.5%. With INMO+, community banks and credit unions can offer an integrated, seamless and secure digital account opening process to their customers and members.
"While we continue to practice social distancing during the COVID-19 crisis, consumers are staying home and using their devices to complete important tasks – making it more vital than ever for community banks and credit unions to have a strong online presence," said John Waupsh, Chief Innovation Officer, Kasasa. "We developed INMO+ and FIRSTBranch so that community financial institutions can give their customers the ultimate account opening experience, no matter where they are. By creating visibility through our marketing services and the digital tools consumers desire, we can help local financial institutions better support the communities they love through this pandemic."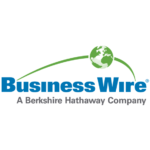 BusinessWire