Recognizing the current market needs with respect to cryptocurrency trading and, working to fill the gaping void, aptly outlines the PayBito approach to innovation. With the world warming up to cryptocurrency as a potent asset class, there is an increasing need for the support-ware after the purchase of the digital assets.
Global cryptocurrency exchange PayBito recognizes the need and provides the infrastructure support to move forward with crypto; the latest coming through is a project with a US-based enterprise. PayBito is to provide the said enterprise with technical support in the form of white label solutions on operations of crypto trading and storage.
Founder and CEO of PayBito, Raj Chowdhury observes, "For an average trader a crypto trading platform caters to their need to convert their crypto to fiat. Veteran traders would, however, seek to convert their crypto into other variants."
Under these circumstances, the aspect that needs constant focus is the security of the platform. PayBito implements multiple overlapping layers of protection to bolster the security of the platform. This ensures a customer is still covered even if there happens to be a split-second connection-oriented delay in login.
PayBito white label solutions is an umbrella term for crypto trading platform or exchange solution, Crypto wallet, and custody solutions. The application software is designed for Android and iOS platforms.
PayBito has lately added crypto bank and custody solutions to its list of services and has witnessed overwhelming response for both the services.
"PayBito as a product and provider of white label solutions focuses on security and additional support facility for faster movement of crypto between wallets and exchange to block entry points of threat-entities," says Chowdhury.
Through added benefits to products and services, along with attractive offers on trading, PayBito aims to provide a glitch-free trading experience. The team behind PayBito constantly monitors its operations, frequently patching up and upgrading the systems to ensure they may continue as the frontrunners in the domain.
For more such Updates Log on to https://fintecbuzz.com/ Follow us on Google News Fintech News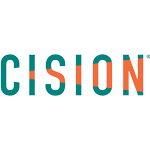 PRNewswire