The Wealth Engineering Institute is pleased to announce its selection of PCS Retirement, LLC as the exclusive provider of qualified and non-qualified corporate retirement plans for its network of over 2,100 wealth management firms.
"We are excited to add PCS Retirement, LLC to our Expert Sourcing Team," said WEI CEO and Managing Partner, Nick Gregory, ChWE, CEBA, ChFWA. Corporate retirement plan design and ERISA knowledge is a necessity when it comes to comprehensive wealth management. PCS Retirement's national presence and expertise in this market make them a natural fit for our team."Fintech News
PCS Retirement's SVP of Strategic Sales, Chad Azara, added, "our goal is to help close America's retirement security gap by equipping financial advisors with the most powerful, trusted and easy-to-use retirement solutions available anywhere. We are honored to join the WEI Expert Sourcing Team."
With this announcement, PCS Retirement joins an arsenal of best-of-breed expert sourcing firms that provide a vast array of services to WEI's network of wealth management firms, accounting firms, investment and insurance advisors and attorneys across the nation. The result is the fusion of advanced knowledge, experience, services, and products with sound engineering principles to create a synchronized hub for family and business wealth building.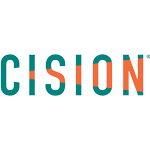 PRNewswire