As students cheered and educators beamed, SAFE Credit Union celebrated the grand opening of its new high school branch at Cordova High School in Rancho Cordova, California.
It's the third SAFE high school branch in the Sacramento area, joining branches at Rio Linda and Mesa Verde. The branches are staffed by students who connect their peers to financial solutions such as checking and savings accounts that help them learn the basics of money management. Through the high school branch program, SAFE also offers financial education to all students at the schools.
"It's a part of SAFE Credit Union's core mission to give the next generation the tools to be successful in life," said SAFE Credit Union President and CEO Dave Roughton during the grand opening celebration on March 9. "The high school branches do that by helping students pick up job skills by opening accounts and talking to their classmates about products and services, and giving them financial training as well so they know how to handle their finances. Providing education is at the core of what we do. Whether it's working with our members, schools, community partners, it's all about providing education and helping people enjoy their life. Because at the end of the day that's what we're all trying to accomplish."
SAFE and the Folsom Cordova Unified School District worked together for about three years to bring the branch to Cordova High School. The effort is part of a multi-faceted relationship between the credit union and the district that includes SAFE's Workplace Financial Wellness program, which provides no-cost financial wellness services to employees of some of the region's largest employers. Fintech News
"On behalf of Folsom Cordova Unified School District, we want to publicly thank SAFE Credit Union for their partnership with our school district and choosing Cordova High to be the flagship school in our district to house the new student branch," said Folsom Cordova Unified School District Superintendent Dr. Sarah Koligian. "This is exciting for our students, and what an asset this will be for teaching, for opportunity, and for resources. And hopefully this will be a pattern for student branches to come. We want to thank the folks at SAFE Credit Union who have been wonderful partners with us at the district in so many ways."
The Cordova High School branch is staffed by students of the school's Career and Technical Education Business Technology Academy led by instructor Ryan Scott. He had long championed for SAFE bringing a branch to the school, and said it will be a strong component of the skills-based learning that takes place in the academy.
"I appreciate SAFE Credit Union bringing this branch, and a big, big thanks to the rest of the Folsom Cordova Unified School District for their support. The Business Academy is one of several academies at Cordova. We focus on sales and service, marketing, electronic business, entrepreneurship, and of course, finance."
Students who staff the high school branches participate in an intensive summer internship at SAFE Credit Union headquarters in Folsom. There, they learn banking principles, the credit union mission of service, as well as the member-centric culture of SAFE.
Gerlyn Hinahon and Jeweliannia Melendez are two Cordova High School students who participated in the internship program and are staffing the branch.
"I'm very excited about being to interact, and get to know everyone, and communicate with students and hopefully get them to open accounts," Jeweliannia said.
Added Gerlyn: "It's really cool to have some of my friends and peers come to me for financial wellness."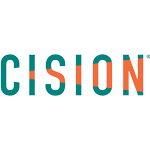 PRNewswire