Wirecard has announced that the company has formed a partnership with Payhawk, a fintech based out of Bulgaria in an attempt to introduce a new Visa corporate card. The fintech news space notes that this corporate card is an attempt of the firm to provide organizations with a solution that helps in managing the corporate expenses of these firms.
It is expected of Payhawk to leverage the custom-made corporate expense card solution of Wirecard that is inclusive of end-to-end card infrastructure among others.
Leonard Coen, Head of Sales and Project Management, Financial Institutions at Wirecard stated that the company was initiated as a startup 20 years ago. The company is a DAX firm, still has the culture of startups instilled in its DNA, as it continues to seek other exciting and young organizations in order to foster them. Payhawk is one such exciting startup that is innovative in its operations and has a robust business plan. Wirecard is rather delighted and ecstatic to be supporting such a kind of promising fintech firm that shows true potential and is on its pathway to success.
This new partnership will give the organizations that use the solutions provided by Payhawk, the ability to administrate spending limits, budgets as well as various other expenses for each card via a single interface. This card will be made available in physical as well as virtual form across 13 countries of Europe.
Wirecard stated that the end-to-end infrastructure of the company is inclusive of an e-money license, fraud and risk management, issuing licenses, issuing processing as well as card management platform. Hence, the cards issued by the company can be controlled individually by the way of assigning monthly spend limits, budgets, or by becoming a part of a further complex request as well as approved workflow.
To know more about such fintech news and updates, follow the fintecbuzz. Fintecbuzz delivers relevant content in several forms about the daily happenings in and around the fintech sector.

Aashish is currently a Content writer at FintecBuzz. He is an enthusiastic and avid writer. His key region of interests include covering different aspects of technology and mixing them up with layman ideologies to pan out an interesting take. His main area of interests range from medical journals to marketing arena.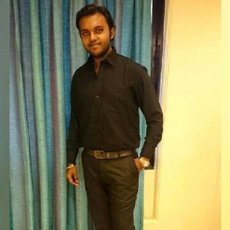 Ashish Y.