Swoop, the fintech based out of Europe has announced that the company has appointed George Htin-Kyaw as the new Chief Technology Officer (CTO) of the company. George as the new CTO will be responsible for providing further advancements to the technology strategies of the company as well as to provide additional strength to the position of the platform of the fintech in the markets of the UK. The fintech news community congratulates George for onboarding the new role.
The CEO of Swoop, Andrea Reynolds commenting on this appointment stated that the company is already making huge advancements in creating awareness about financial services and providing businesses of every type with access to the same. The company is also pretty determined to be building up the community of Swoop that is founded on the best financial insights and technology. Andrea expressed the delight of the team to welcome George and his expertise to the family of Swoop and is quite sure about the fact that his widespread international experience, as well as creativity in his leadership, will prove to be helpful for the fintech firm in attracting the right talent as well as in diversifying and strengthening the offerings of the firm.
Htin-Kyaw was formerly the Head of Engineering at Faculty, a tech firm based out of the UK. He also served at Credit Suisse and held several senior engineering roles there as well as worked at Barclays Capital. Htin-Kyaw has established experience in the fintech arena along with various technologies that are emerging such as artificial intelligence and machine learning.
All the parties involved seem rather excited for George to hold the position of CTO at Swoop.
To know more about such fintech news and information, keep following the fintecbuzz. Fintecbuzz rolls out updates about the upcoming and ongoing trends and activities in the fintech industry across the world.

Chandrima is a Content management executive with a flair for creating high quality content irrespective of genre. She believes in crafting stories irrespective of genre and bringing them to a creative form. Prior to working for Hrtech Cube she was a Business Analyst with Capgemini.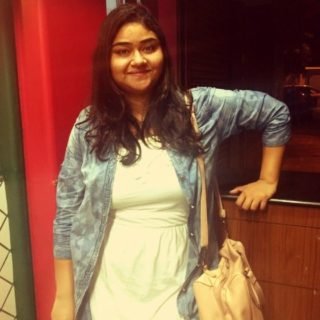 Chandrima S.