FinMason, a FinTech firm and investment analytics provider that enables WealthTech platforms to accelerate development and time-to-market, today announced that it has partnered with Refinitiv to redistribute Lipper data. Under the terms of this agreement, FinMason will be able to redistribute Lipper data through their proprietary API – which also delivers more than 700 investment analytics on every publicly-traded security in the world.
"We are excited to partner with Refinitiv to deliver both FinMason analytics and Lipper data to clients via a single, easy-to-use API," said Kendrick Wakeman, CEO of FinMason. "Anything that gives financial services platforms access to Lipper's world-class content with just a few lines of code is a win for the client, a win for the industry, and ultimately, a win for the investor."
Users who access Lipper data through FinMason can put it anywhere in their platforms with minimal code and effort. By accessing investment analytics from the same API, platforms can immediately begin rapid prototyping, iterating on functionality, and A/B testing. The costly and time-consuming hurdles of data gathering, cleaning, and housing can be overcome with nothing more than some quick API provisioning.
"Everyone is currently racing to build WealthTech. It is imperative that financial services platforms get to market faster and with a better product," said Robert Jenkins, Head of Research, Lipper. "That means outsourcing analytics and market-data curating so they can focus on the frontend user experience and functionality."
This partnership comes on the heels of FinMason's recent announcement that they have partnered with Covisum®, a financial technology company enabling thousands of advisors to provide better answers for retirees and pre-retirees, to calculate and deliver their heavy-tailed proprietary risk analytics at scale.
Refinitiv Lipper provides independent insight on over 330,000 collective investments globally, covering mutual funds, ETFs, domestic pension, and insurance products. Refinitiv Lipper's proprietary classification-based methodologies generate meaningful peer groups to select, compare, and benchmark investment funds while proprietary ratings & rankings provide the best insights into investment selection. For more information about Lipper, visit: refinitiv.com/en/products/lipper-fund-research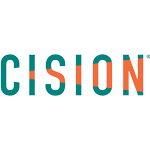 PRNewswire